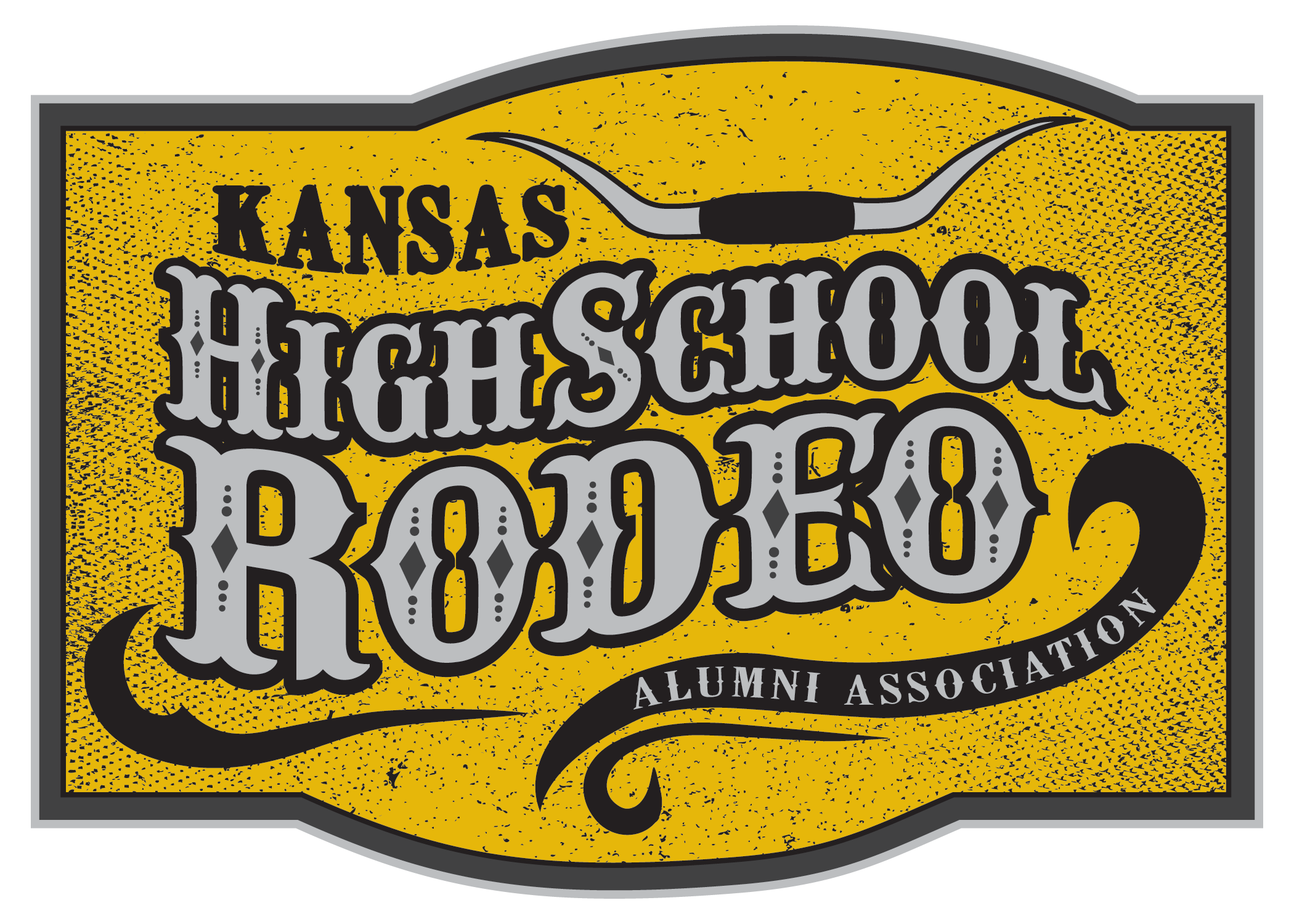 The Kansas High School Rodeo Alumni & Supporters Association was established in 2014. The intent behind the group is to form an organization that can help continue the tradition of our western lifestyle by helping the youth of this generation continue to rodeo. The cost of everything has gone up so much that it is tough for a lot of families to continue to provide this opportunity to their children. For those who have benefited from high school rodeo either through direct participation or through a family member, this was setup for you so that you would have a chance to give back to an organization that has done so much to shape yours or a family member's life. Help the tradition continue by joining and giving the same opportunities to more youth of this generation.
We have several levels that can accommodate most anyone's level of ability to give back.
Please see this list for details on each level. To join, please fill out this application and send a check along with it to the address on the application. Online payments can also be made. Just email and an invoice can be sent to you upon request.

Membership Application
Details of Different Levels of Support
We have a special for the first year to get this kicked off. It will be offered for the 2014-2015 year only (Aug 1 - Aug 1), you can join at the Presidential level and pay $500 and be a lifetime member - no other yearly dues will be collected). There is a place on the membership application where you can check to join at that level.
Alumni & Supporter Members
Enhanced Scholarship Members
Scholarship Members
Presidential Members

Jeff & Jackie Van Petten
Kevin & Mandy Wiseman
Directorship Members
Greg & Jackie Foley
Wade and Phyllis Wilson
Supporter Members
Larry and Janis Wiseman
Jesse, Laura & Jocie Miser
Marilyn Domer
College Student Level Members

Casey Adams
Paige Wiseman
KHSRA Alumni Members and their rodeo accomplishments (where are they now)- View Here
For further information on joining or any other questions, please contact Suzan Adams - ksrodeoalumni@gmail.com. 785-238-7192 or Mandy or Kevin Wiseman 913-238-0404 - kevin@omnienergyandelectric.com.